Ik ben Hanneke Schippers , natuurgeneeskundig therapeut.   


Mijn achtergrond ligt in de reguliere geneeskunde. Momenteel ben ik deels werkzaam als particulier verpleegkundige.

Sinds enige jaren ben ik mij ervan bewust dat ik energie door kan geven met mijn handen. Na het volgen van enkele cursussen op energetisch gebied, heb  ik in 2011 de opleiding Regenesis afgerond , ook bekend als Robert Rasmussens healing, een geheel nieuwe opleiding in Nederland.
Tijdens het volgen van deze opleiding ging er een wereld voor mij open. De stap naar een eigen praktijk in de natuurgeneeskunde was daarna voor mij gevoelsmatig het meest voor de hand liggend.
Daarnaast heb ik van 2010/2011  de opleiding holistische massage gevolgd en met succes afgerond.
Van 2014 tot 2015 heb ik de cursus Shiatsu-massage gevolgd bij Ronald Riksen.
In 2015 ben ik gestart met de opleiding Matrix Kleuren Therapie, een therapievorm waarbij voedingstesten en -adviezen, onderhuidsbindweefsel-massage  en meridianen een belangrijke rol spelen in het verklaren en genezen van onbegrepen klachten.
Master teacher Jim Mann: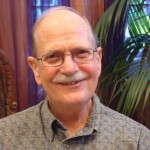 I am proud to have had Hanneke Schippers as a student. She has repeatedly proven herself to be an intuitive and effective healer using the Regenesis energy, and is the first student to have taken all of her training in the Netherlands to become a Regenesis physiotherapist. Congratulations, Hanneke! I look forward to watching your progress – I know you will only get better.
Master teacher Lisinka Ulatowska: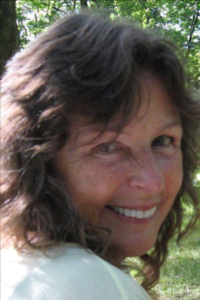 Dear Hanneke,
Thank you for the wonderful treatment you gave me earlier this week. As you know I have had a long experience with Regenesis, learned from Robert Rasmussen himself and have experienced a number of students who have taken both his courses and also those offered so professionally by Jim Man, and Jeannette Noordeloos and Gerdo Schepel.
Within this context I am amazed at what you have
personally done with the Regenisis Training that you received from Jim: how you gathered confidence, studied hard and managed to develop your intuitive insights. You did not stop there: you created work materials of such quality that your fellow students (now, themselves professionals) are benefiting from them.
I am impressed by how you are able to combine your sensitive intuitive insights with your medical knowledge and Regenesis training to create treatments that are really well grounded and effective.
It is a joy to experience you in your practice as a professional and would recommend you to anyone who is seeking a regenesis treatment.
Lisinka Ulatowska